The #Ikenga #GT MkIII is based on a #McLaren M1B chassis & has a #V8 producing 325bhp & 162mph Only 1 made & believed to be in the Middle East Had TV & rearview camera Collision warning & road telematics & parking sensors (in the #1960s)
Twitter feed video.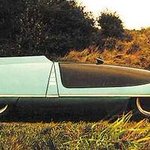 Imagine you're looking for an #ElectricVehicle & the choice was between the new #Citroën #Ami #EV & the 1972 #Fiat City #car which would you choose on the assumption they both have identical performance (yes, we know they don't but which #design do you prefer?)
Bonjour mes amis, comment ça va? 🇫🇷 #CitroënAmi #1960s #1970s #quirky #cool #French #car
Twitter feed video.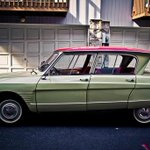 Load More...